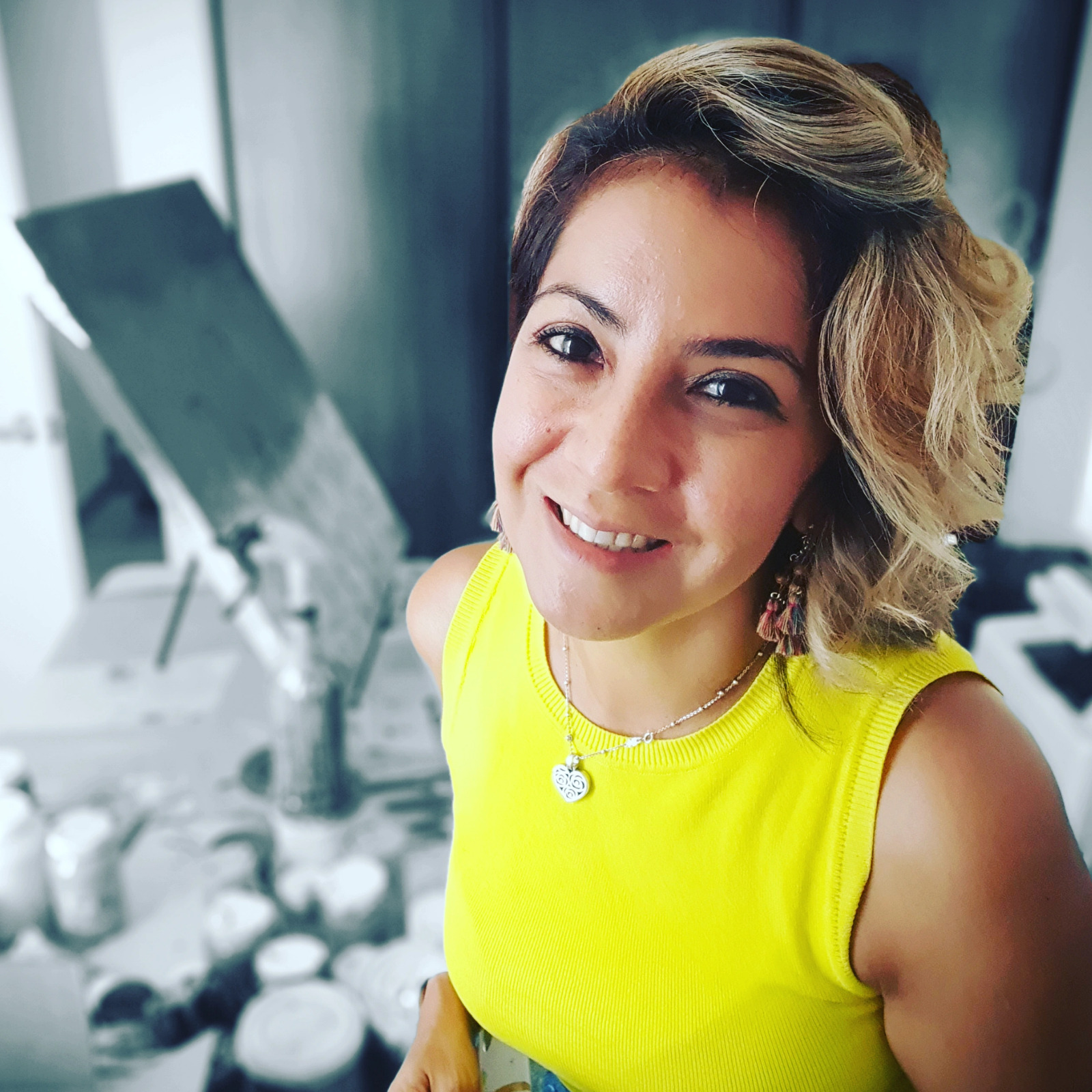 María Luisa Cruz Zerón is originally from Puebla, an Architect by profession graduated from the Universidad Iberoamericana of Puebla, residing and practicing in Los Cabos for more than a decade. From a very young age she developed her ability to write prose and verse about people's trapped emotions and events, from personal experience.
Recently, in her texts, she has focused on the latent emotional crisis in our current society to which we have enslaved ourselves, on the need to get rid of the Ego, to explore more in inner recognition, and the urgency of awakening consciousness to what really matters in such a broken, hurt and indifferent society. This restlessness has been transferred to painting in a conceptual and abstract way. In the painting she intends to connect people in such a way that they explore and recognize in themselves their trapped and hidden emotions waiting for that escape to be released.
She considers herself as a being with a rebellious spirit with strong, intense and at the same time noble emotions, art being her tool to let them flow and letters her way of raising her voice and saying things as they are: the way to speak out. For her, it is the colours, the texture and the flow of the paint that lead to the interpenetration of emotion, the artist and the viewer. The textures represent the scars of the experiences that have hurt us, marked us, and are the witnesses of our history, but that in the end lead us to evolve and transform ourselves into something unique...into the masterpiece that we are and that sometimes we do not recognize ourselves. as such.