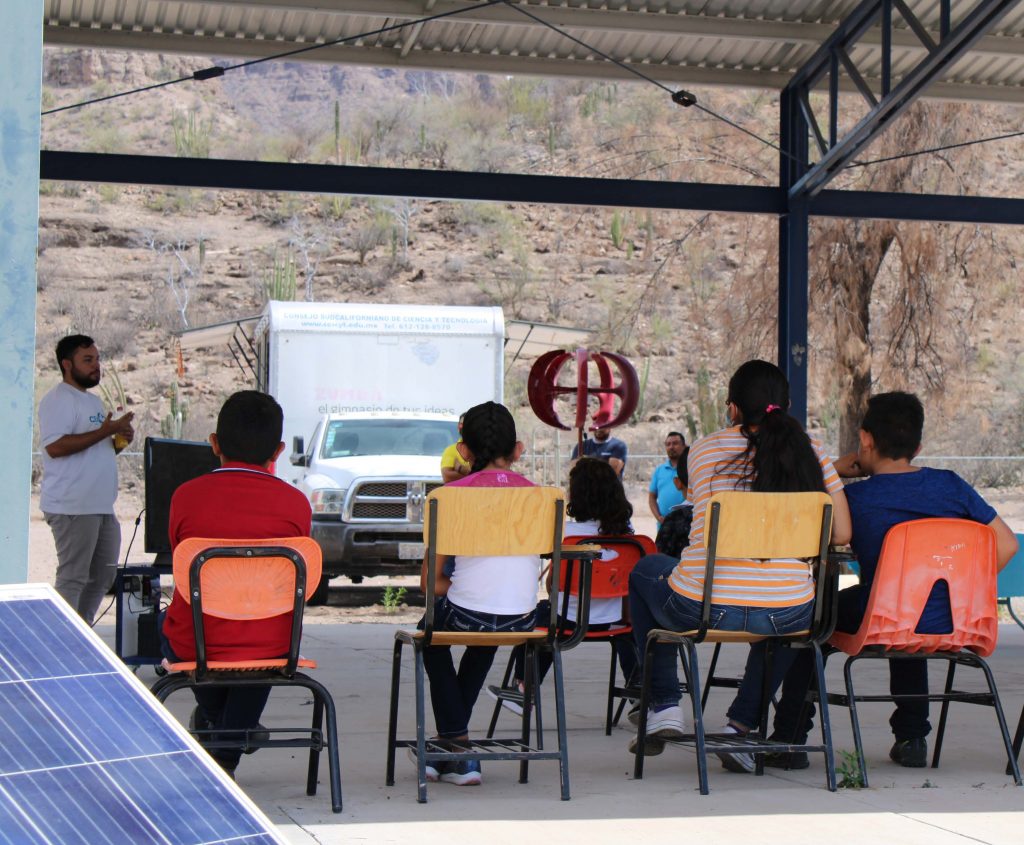 Es extremadamente importante la labor de CERCA para las generaciones futuras, su trabajo es desinteresado.
-Martín Sandoval, SAMM Tech
CERCA es la única organización que está al pendiente del medio ambiente en el estado, y no solo del medio ambiente, si no del tema de la eficiencia, distribución y producción de energía.
-Mauricio Salicrup, Asociación de Hoteles de Los Cabos
CERCA aporta un granito de arena con su preocupación y ocupación en la calidad de nuestros aires, principalmente en el municipio de La Paz, que es dónde se encuentran las termoeléctricas que más contaminan el aire.
-Lorena Hinojosa, CANIRAC La Paz
CERCA es la manifestación social del anhelo de los paceños por preservar el medioambiente y por cambiar la generación contaminante por alternativas más limpias.
-Adrían González, Energía Veleta
Es importante que CERCA siga generando datos sobre la calidad del aire para que los gobiernos en curso realicen acciones para mejorar este tema, y que la ciudadanía esté enterada de lo que respiramos todos y todas.
- Luis Enrique Torres Valles, Zone Energy Los Cabos
CERCA es una organización que alerta, corrige y propone soluciones que no dañen el medio ambiente ni a sus habitantes
-Francisco Loubet, Partes y Climas Loubet
CERCA es la mejor alternativa para la población en general, es muy importante el trabajo que hacen.
-Jurem Luna, Goldbeck Solar
El trabajo de CERCA es muy importante para que las personas se informen de la problemática en contaminación del agua, y del aire... ¡Felicidades a CERCA por su labor.!
-Octavio Orozco, Plantas Solares
Si hubiera más organizaciones como CERCA no estuviéramos envueltos en una lucha por proteger el medio ambiente.
-Arandi Torres, COPARMEX Los Cabos
El gobierno de BCS agradece el trabajo, análisis y críticas propositivas que CERCA hace en temas del medio ambiente, y hace un reconocimiento al trabajo a favor de un aire más sano. CERCA tiene mucho que aportarle a la comunidad.
-Víctor Manuel Castro Cosío, Gobierno del Estado de B.C.S.
Podríamos describir su trabajo como una invitación a la conciencia y a la utilización de las energías Renovables, donde acerca conocimiento y tecnología a comunidades alejadas.
-Fidel López Ulloa, ENERCOMM
February

2023

Mon
Tue
Wed
Thu
Fri
Sat
Sun

4

CERCA - Rally Reciclómetro

•

14

CERCA - RECOLECCIÓN DE MATERIAL RECICLADO

•

20

CERCA - "ACCIÓN ES VERDE"

•

21

CERCA - "ACCIÓN ES VERDE"

•

22

CERCA - "ACCIÓN ES VERDE"

•

23

TIANGUIS CULTURAL ISC / FORO DE LA ALEGRÍA

•

24

TIANGUIS CULTURAL ISC / FORO DE LA ALEGRÍA

•
The Center for Renewable Energy and Environmental Quality A.C. (CERCA) has been working intensely since 2016 to make visible the importance of a healthy environment for the inhabitants of BCS and for its ecosystems. This time with your help we will do it at a national level. With the "Approach Paradise" campaign, we will initiate an important mobilization throughout the country so that our government acts in the face of the serious consequences of global warming. We are already suffering and accelerating the deployment of wind and solar energy, bringing Mexico closer to La Paz, in order to comply with its international agreements to be part of the fight against climate change and not promote this environmental phenomenon that is threatening sustainable development, health, and life itself.
Baja California Sur is the only state in the country that has two electrical systems isolated from each other and that are not connected to the National Electric System. This energy isolation, together with the amount of sun and wind that it registers, makes it the most viable entity for generating and consuming 100 percent of its energy from clean sources. Have a positive impact to comply with the international climate agreements agreed by the Mexican government for 2024 and 2030, and thus stop being one of the most polluting nations in the world.