EXECUTIVE OFFICE
Jaqueline Valenzuela Meza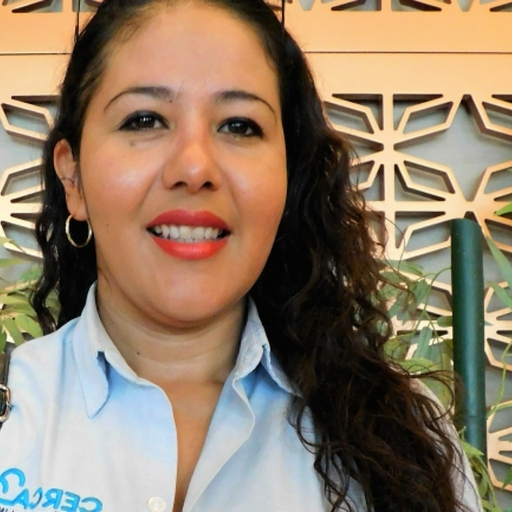 Jaqueline has a degree in computer science and obtained a PhD in Sustainable Development and Globalization in 2016. She is currently academic researcher at the Autonomous University of Baja California Sur. Currently Executive Director of Center for Renewable Energy and Environmental Quality, a scientific citizen center specialized in energy and Air Quality issues in Baja California Sur, which she also helps found. In addition, she is a member of several national and international technical and participation committees.
Sara Quezada Cardenas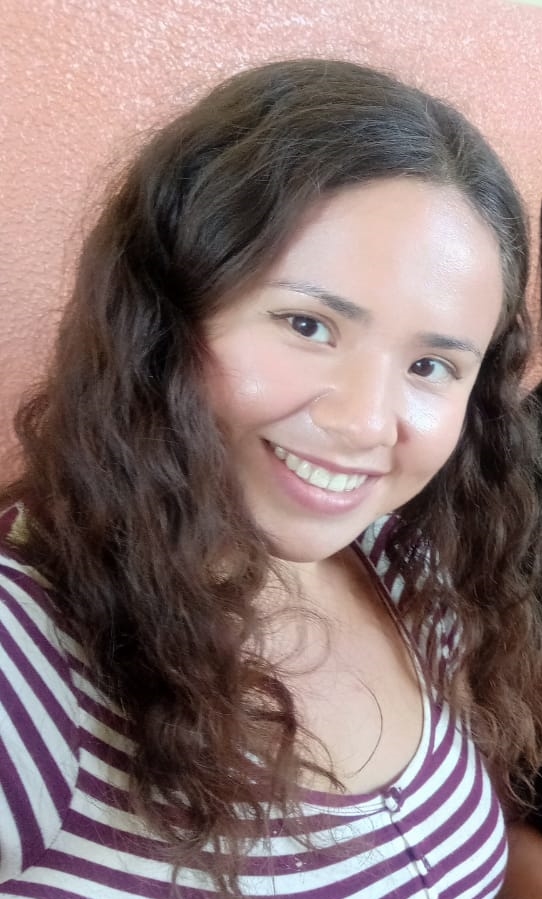 Asistente de Dirección y Enlace de Departamento de Energía
Ingeniera en Fuentes de Energía Renovable por la Universidad Autónoma de Baja California Sur.  Actualmente es colaboradora del Centro de Energía Renovable y Calidad Ambiental (CERCA), el cuál es un centro ciudadano científico ambiental especializado en temas de energía  y calidad del aire en Baja California Sur. Participa en los grupos ambientalistas Jóvenes en Acción Climática, Viernes por el futuro desde el 2020 y en la Colectiva Feminista Sororidad Activa desde el 2021.
Giovanna Elizabeth Guzman Camacho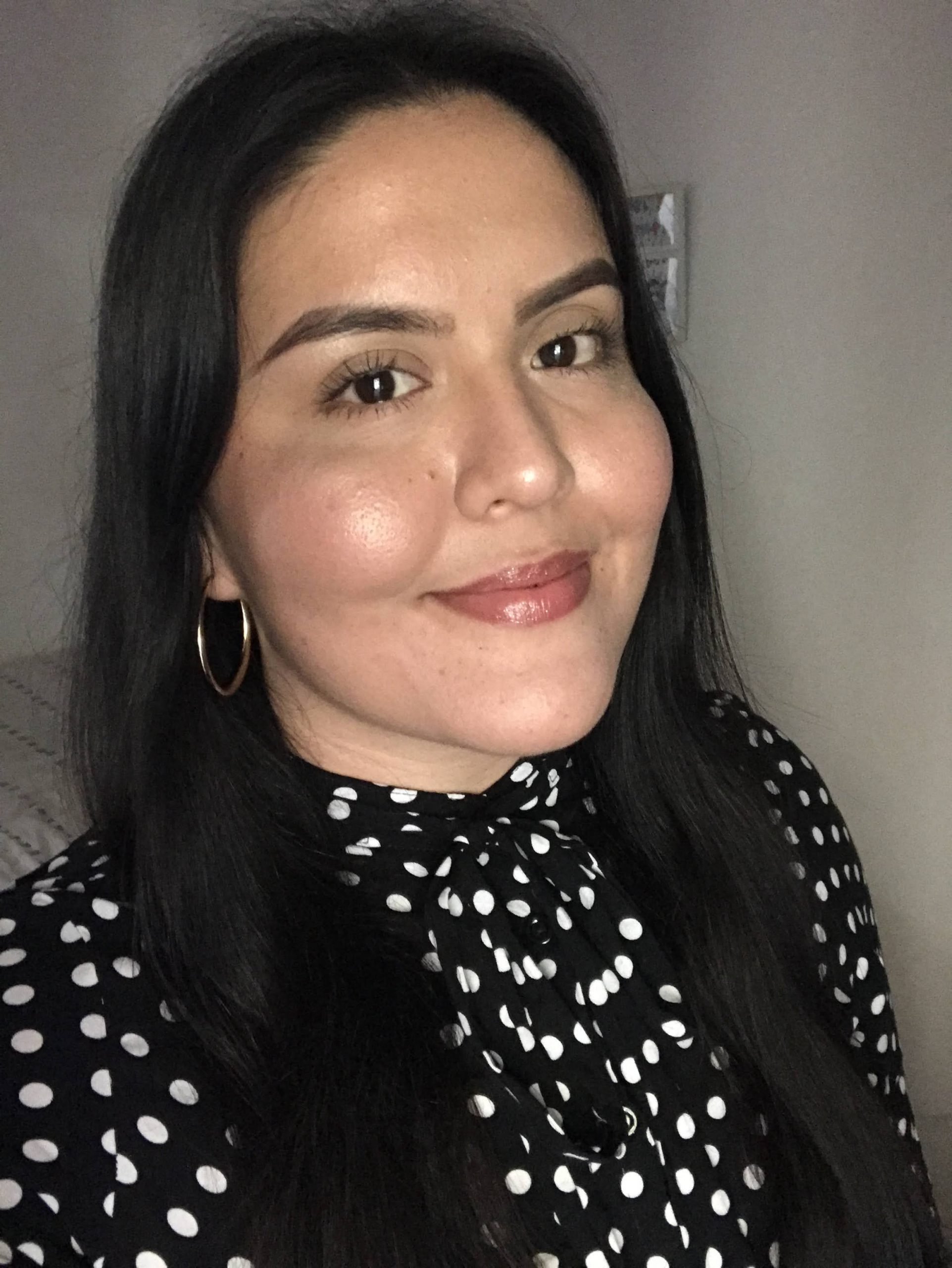 Asistente de dirección
Ingeniera en Fuentes de Energía Renovable por la Universidad Autónoma de Baja California Sur. Ha colaborado como becaria con CEMIE-OCEANO por parte de la UABCS con la obtención y manipulación de datos de temperatura superficial en la bahía de La Paz y en diferentes puntos de las costas del país para la elaboración de mapas y en una auditoría energética al Instituto Nacional Electoral del municipio de La Paz.
RESEARCH DEPARTMENTS
Rodrigo Rangel Rodríguez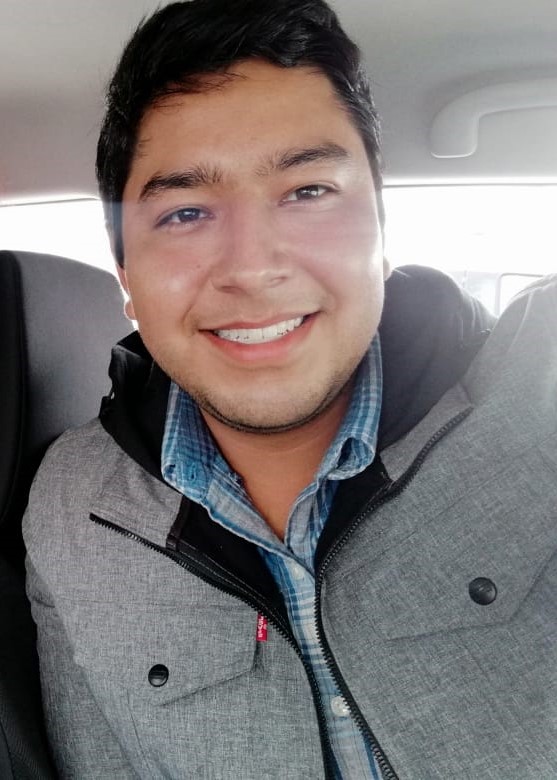 HEAD RESEARCHER OF THE DEPARTMENT OF F HEALTH AND ENVIRONMENTAL QUALITY
Biochemical Engineer from the National Technological Institute of Mexico, he has collaborated with CERCA since 2018, year in which the project of an air quality monitoring network began. He is currently in charge of the project. He has successfully completed training to develop greenhouse gas emission inventories from the National Institute of Ecology and Climate Change. He developed a mathematical model for the dispersion of atmospheric pollutants which he has presented in air quality forums..
Tanya Martinez Ovando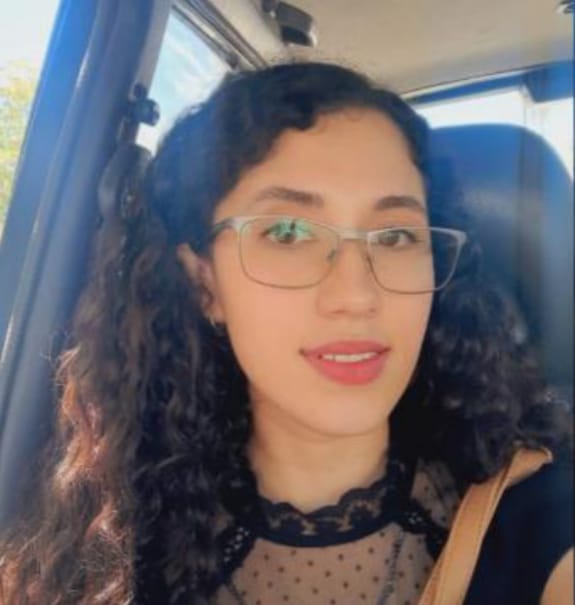 HEAD RESEARCHER OF THE DEPARTMENT OF ENERGY
Tanya holds a degree in Engineer in Renewable Energy Sources from the Autonomous University of Baja California Sur. In CERCA she has participated in research and dissemination projects on the subjects of economic effects of periods of unavailability of electrical energy and platforms for environmental complaints.
Eleonor Gómez Rebolledo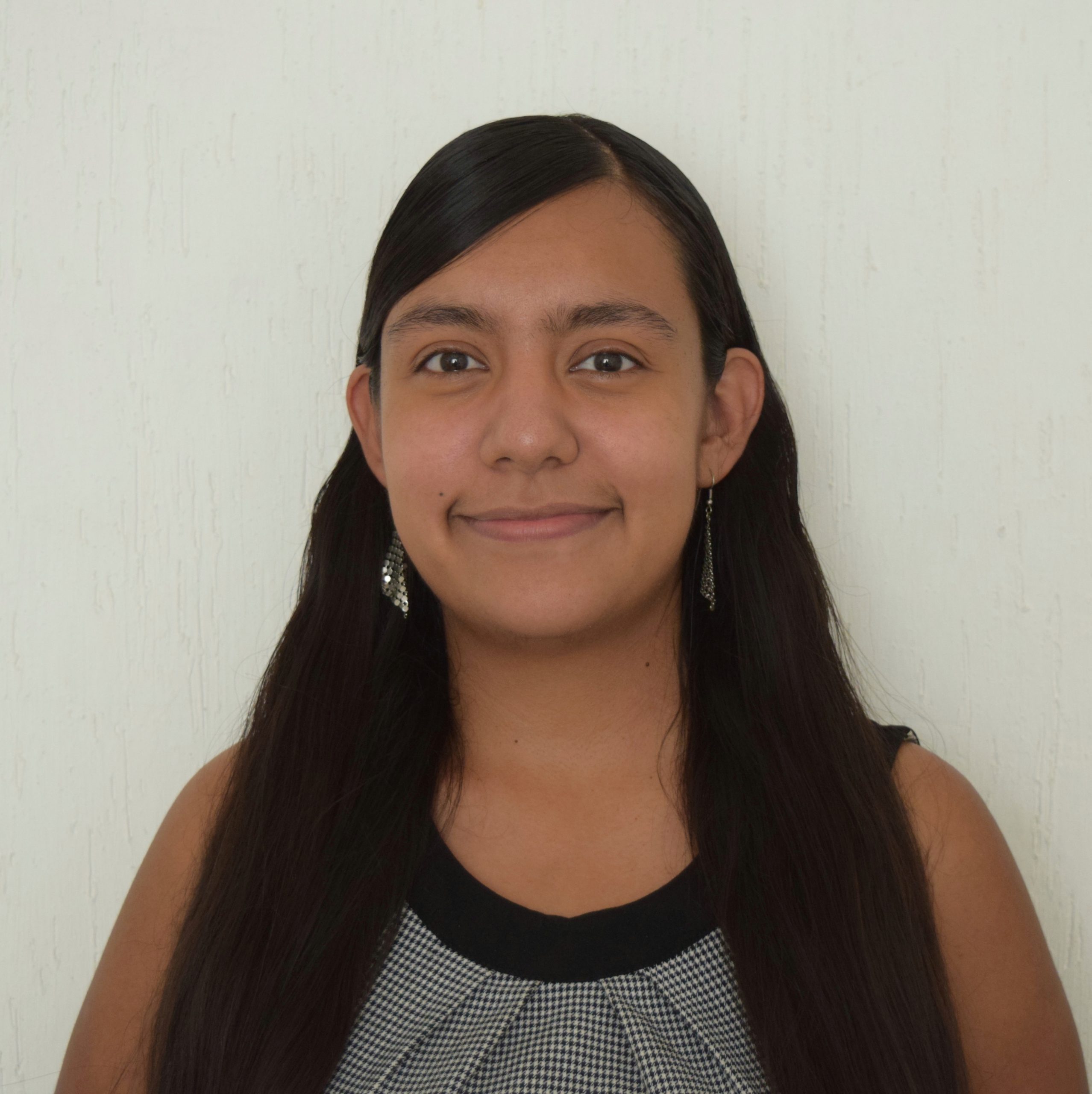 HEAD RESEARCHER OF THE DEPARTMENT OF TECHNOLOGICAL DEVELOPMENT
Eleonor has a Master's degree in Leadership and Education and Bachelor's Degree in Technology from the Center for Applied Physics and Advanced Technology of the National Autonomous University of Mexico. She has taught courses and workshops on science, technology, engineering, art and mathematics to children, youth and teachers colaborating with organizations such as Alumbra La Paz and Enseña por México. She has worked in national and international multidisciplinary research teams on basic and applied science projects at various research institutes such as CICESE, CIATEQ and the Physics Institute of the BUAP. She has also been part of academic mobility programs with the University of Arizona and Carnegie Mellon. She currently works at CERCA developing low-cost technologies for research and outreach, as well as equipment and devices for the environmental monitoring network.
Erick Eduardo Vázquez Orozco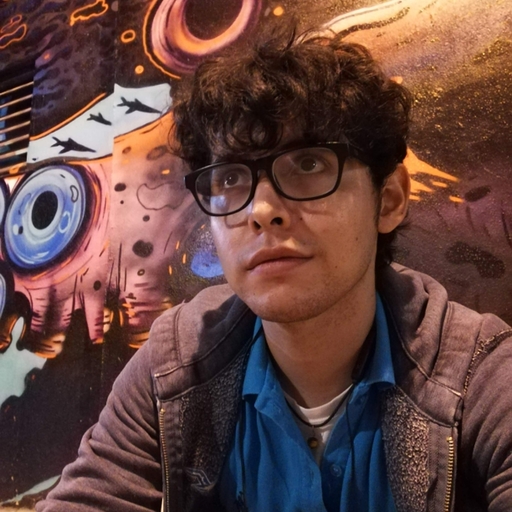 DEPARTMENT OF TECHNOLOGICAL DEVELOPMENT LIASON
Computer Systems Engineering degree from the National Technological Institute of Mexico, with an specialization on digital security. He has experience in the IT. He is currently working on the development of a data processing and analysis automatized system for the city's air quality monitoring network at CERCA.
Kevin de la Peña de los Santos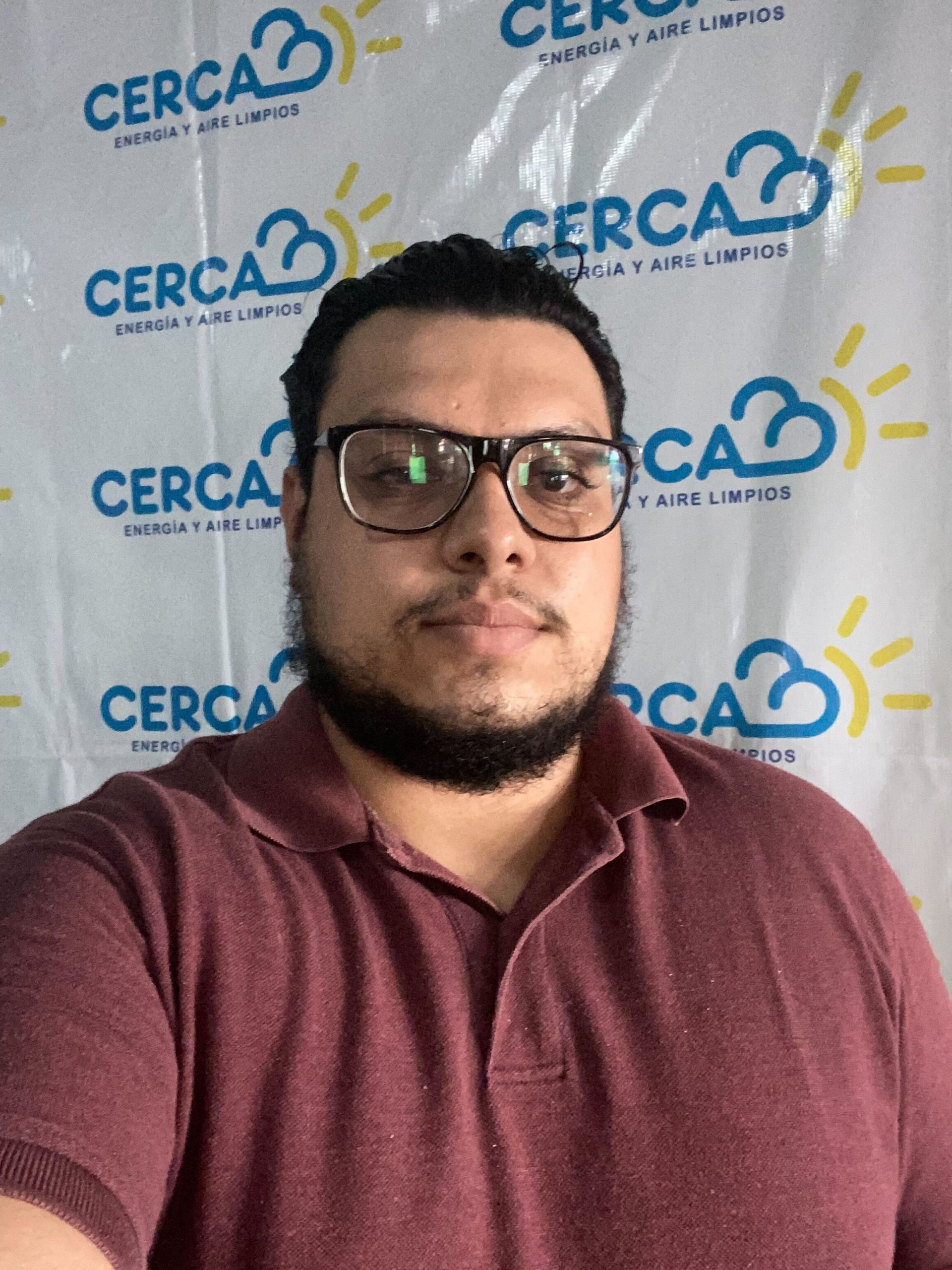 HEAD RESEARCHER OF THE DEPARTMENT OF NORMATIVITY
Law degree from the Autonomous University of Baja California Sur, he has exercised his profession on Family Court, as part of the Public Notary No.4,. and in the Tax Administration Service. He has participated in various courses, workshops and conferences on law and amparo trials. He currently works at CERCA reviewing environmental impact studies analyzing legal absences of implementation.
Estefania López Zamudio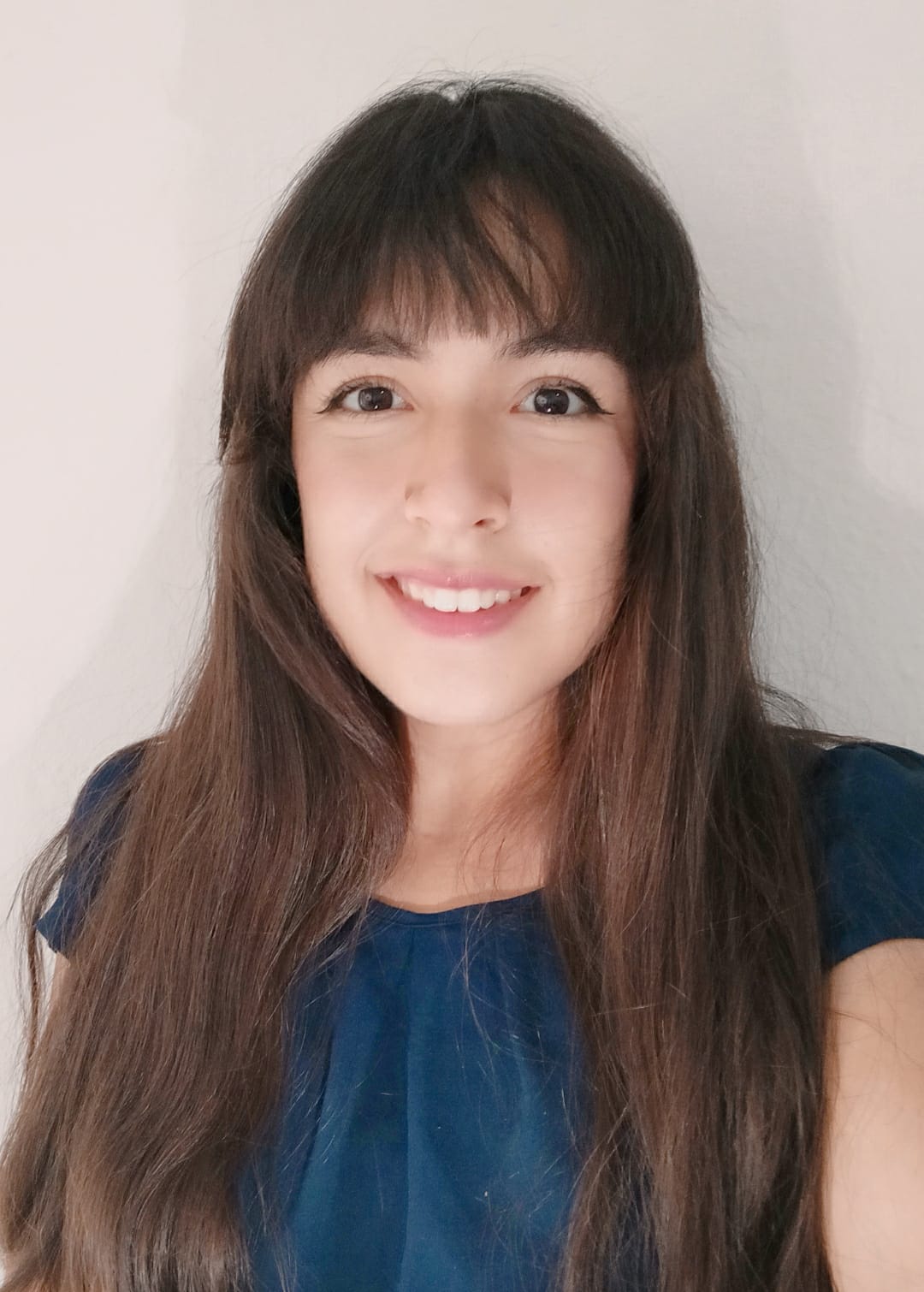 Enlace de Salud y Calidad Ambiental
Undergrad student of Environmental Sciences at the Autonomous University of Baja California Sur. She has participated in the Program for the Approach of Science to Education (PACE) of CIBNOR and as guide at the Museum of Whale and Marine Sciences.
PUBLIC PARTICIPATION AND STRATEGIC PLANNING
Claudia Padilla Morán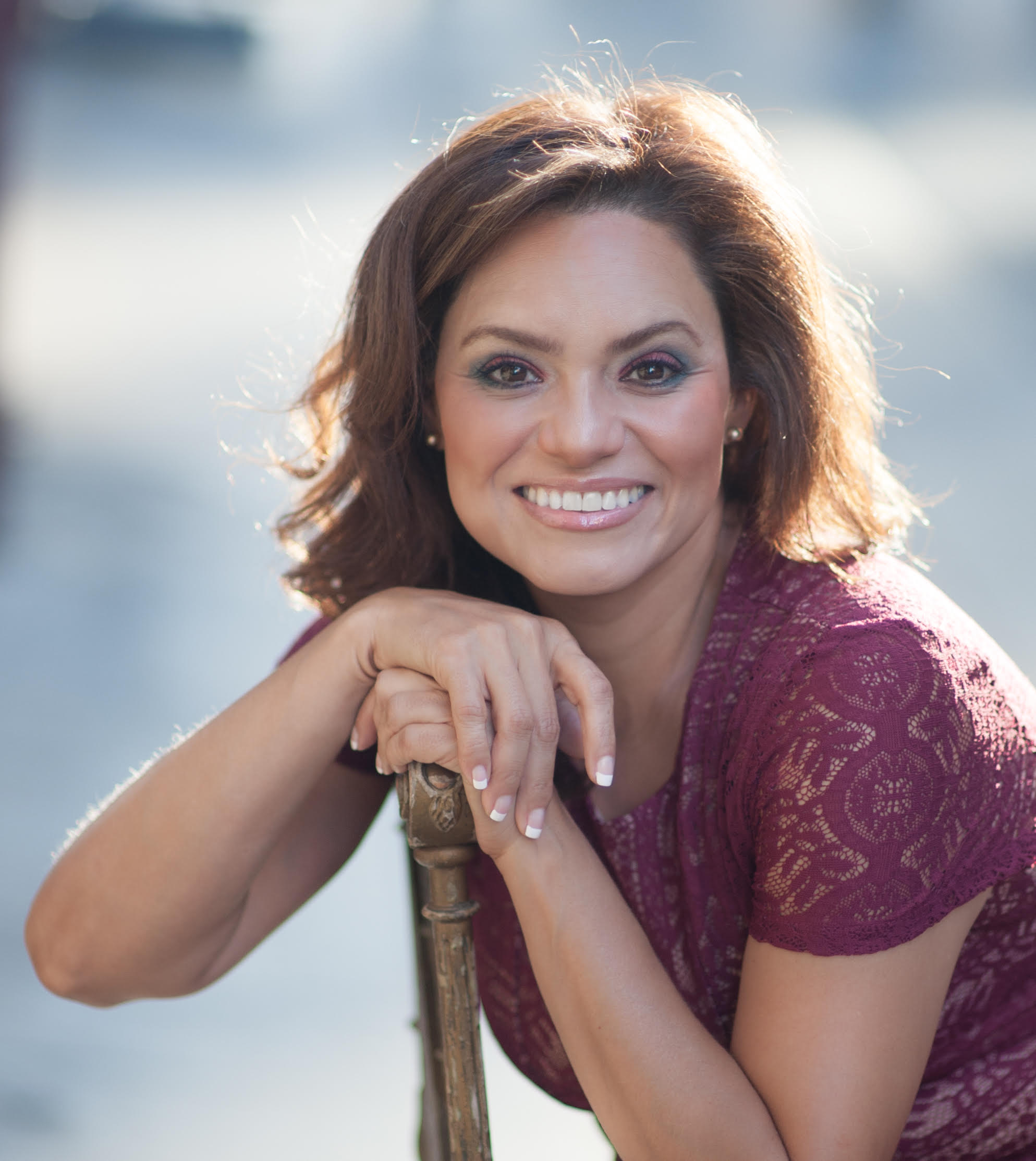 COORDINATOR
Claudia Padilla has a degree in Industrial Relations and a Master's degree in Business Administration from the Universidad Anáhuac. She also has a master's degree in Citizen Participation from Francisco de Vittoria University in Madrid, Spain. Her dedication to service led her to co-found the Fundación Teletón México A.C., the Asociación Programa Lazos A.C. and Viviendo tu Sueño A.C., among other non-profit organizations. Consultant for organizations such as Un Kilo de Ayuda, Fundación México Unido and Los Cabos Children's Foundation, her work to empower women and let go of limiting ideas has led her to collaborate with Dr. Joe Dispenza, on neuroscience studies, and with several organizations, such as Código Felicidad A.C., to promote gender equality. Passionate about serving people, she decided to pursue a career as speaker and life coach, for which she studied a 4 years Master's Degree program in Spiritual Psychology with an emphasis on Consciousness, Healing and Health at the University of Santa Monica, Ca. She is also a certified life by the same university. In addition, she is certified life coach by the International Coaching Federation and has a Master Coach diploma from Anahuac University. Her degree as a transformational coach is accredited by the International Academy of Transformational Coaching. She has been lecturing in Mexico and United States for more than 20 years. Carrying out workshops for companies and personal coaching are part of her a daily practice.
Jesús Gastelum Bareño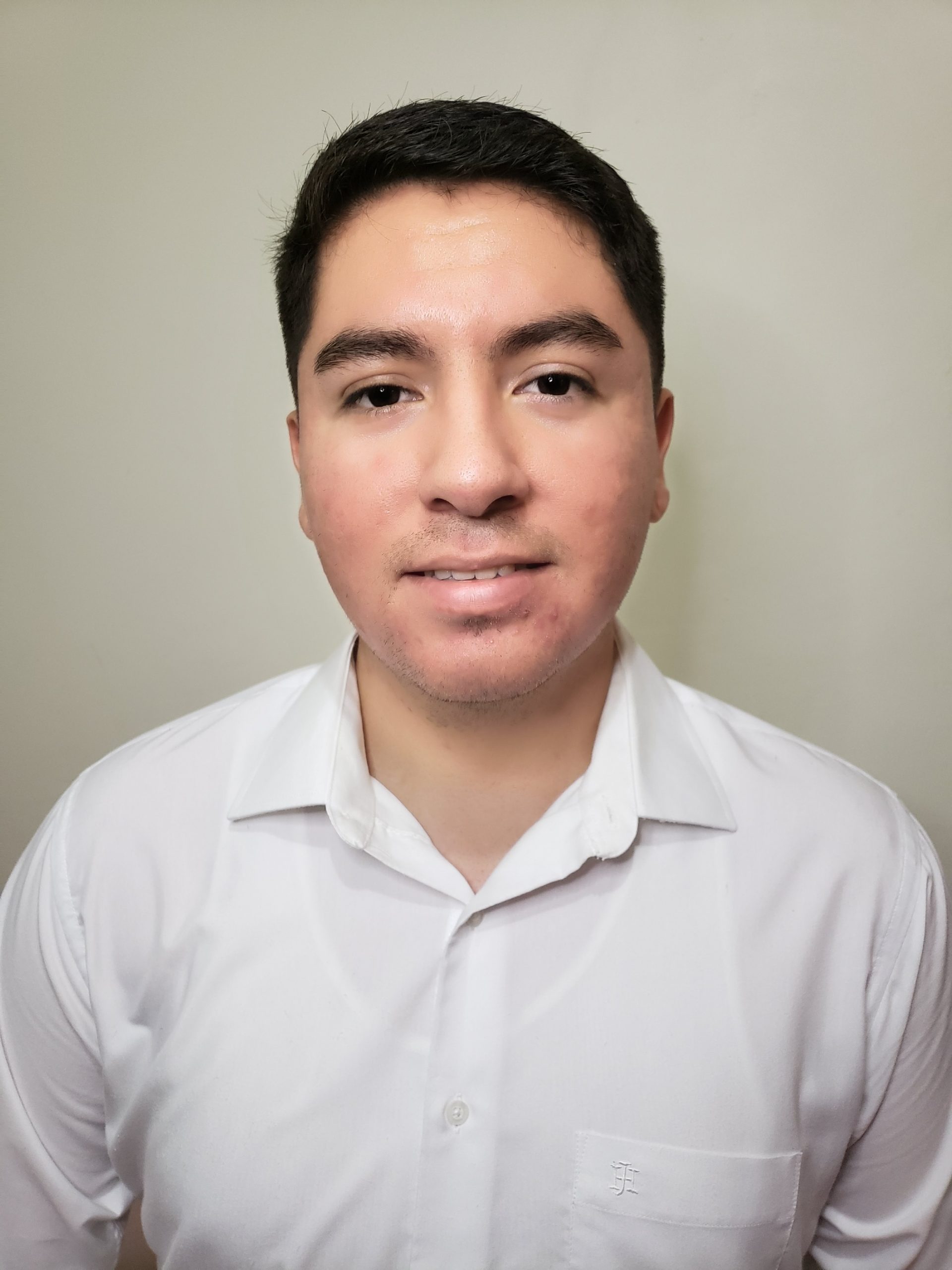 Titular de Comunidad
Engineer in Renewable Energy Sources from the Autonomous University of Baja California Sur (UABCS). He has collaborated at UABCS Solar Thermal Systems Laboratory and in projects such as a complete energy audit for the Secretary of Welfare and the development of a greenhouse gas emissions inventory.
Sandra Quirarte Arce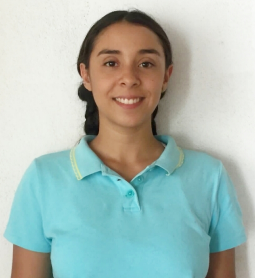 Enlace de comunidad
Undergrad student of Environmental Sciences at the Autonomous University of Baja California Sur. She has worked as a brigade member in conservation programs for sustainable development. At CERCA, she has participated in various projects to raise environmental awareness and collect environmental complaints in vulnerable communities exposed to high levels of pollution.
Rodolfo Esquivel Tiscareño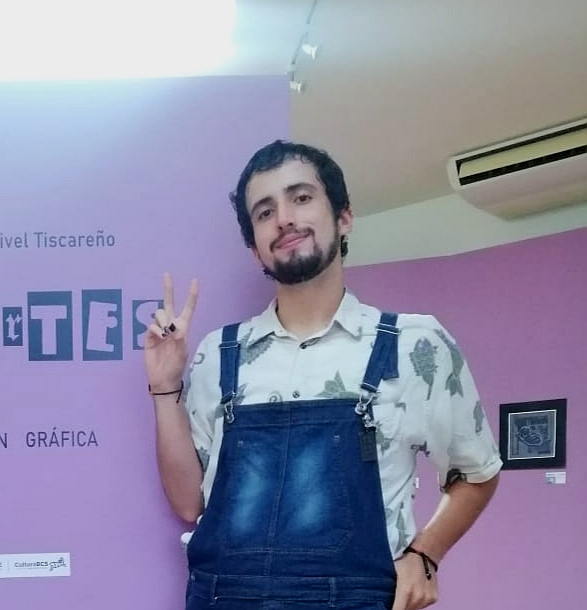 RURAL COMUNITIES DEPARTMENT LIASON
Has a degree in Visual Arts from the Universidad Mundial in La Paz. He has worked in the recovery and management of spaces for exhibitions at the Pablo Neruda Gallery and also as an independent illustrator and as scientific illustrator exhibiting his works in venues such as "La pinta" and the Teatro de la ciudad (BCS).
Ximena Zamudio Tovar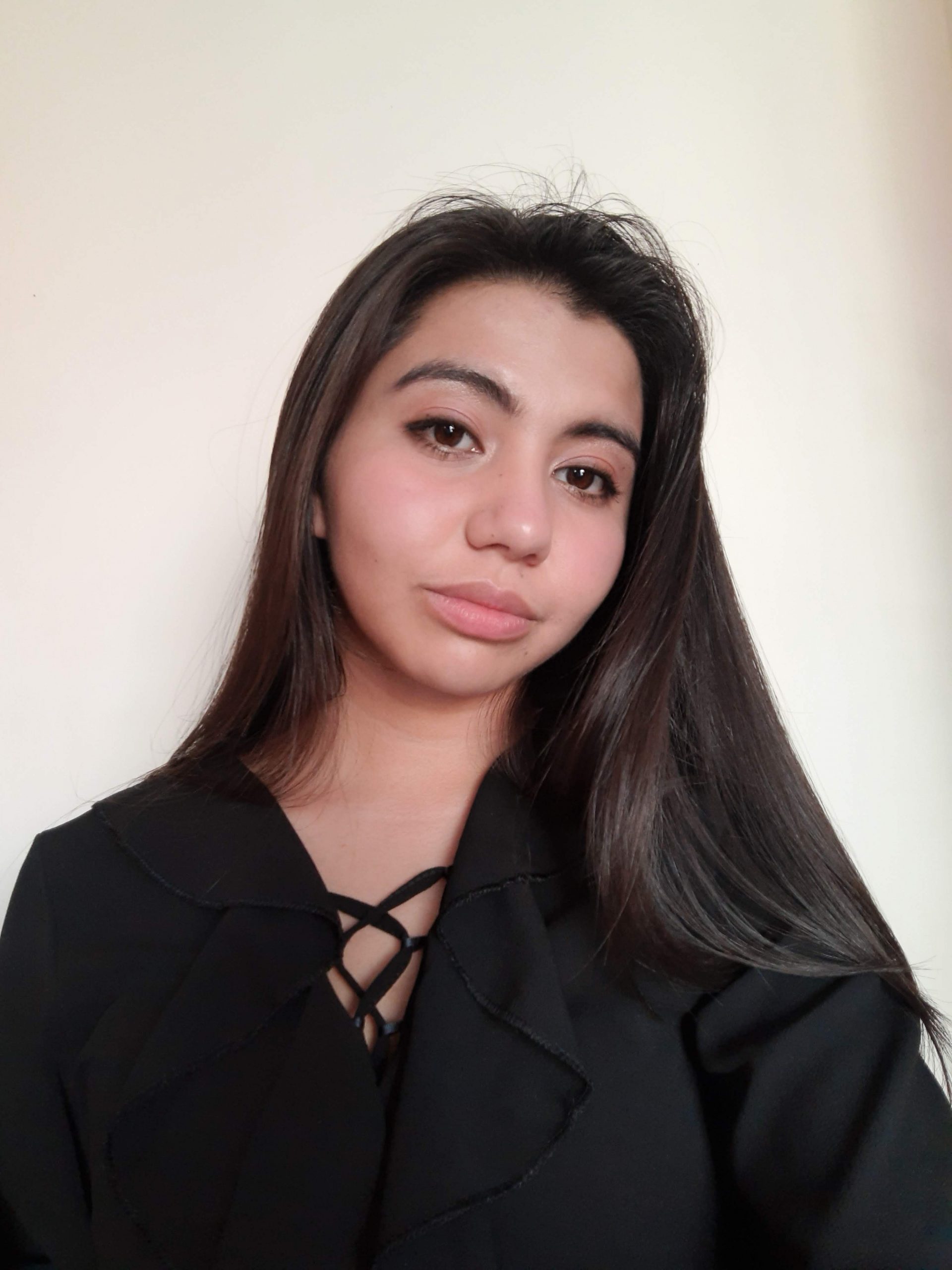 Enlace de Comunicación
Egresada de la licenciatura de Diseño por la Universidad Autónoma Metropolitana. Trabajó en Hult Prize Foundation como becaria de motion graphics y diseño por un año, tiene experiencia en manejo de redes sociales y creación de contenido dada por trabajar de freelance para Skills for Industry. Ha trabajado para la Universidad Autónoma Metropolitana como productora de contenidos como apoyo durante la emergencia sanitaria del covid-19.